Kelston Records' third and final live event of 2016 brings you The Bookshop Band & fab friends. The literature lovers have squeezed in a stop on their autumn national tour to play live at the Old Barn, Kelston Roundhill on Thursday, 20th October.
Beth Porter and Ben Please will be joined for this night only by the brilliant musician and novelist Emma Hooper, bestselling author William Fiennes and the award winning Jack Wolf.
It's past Harvest Festival, getting on for Halowe'en, so we'll be lighting the candles and the woodburners. The concert will be recorded for an album to be released by Kelston Records in the new year.
Fresh local food, beer and cider available on the night (cash only). Tickets £10 in advance (plus booking fee); £14 on the night.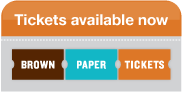 "Really fabulous new music…just delightful" Bob Harris, BBC Radio 2
"I was enchanted and enthralled by The Bookshop Band. What a great, clever, literate musical night." Ian Rankin